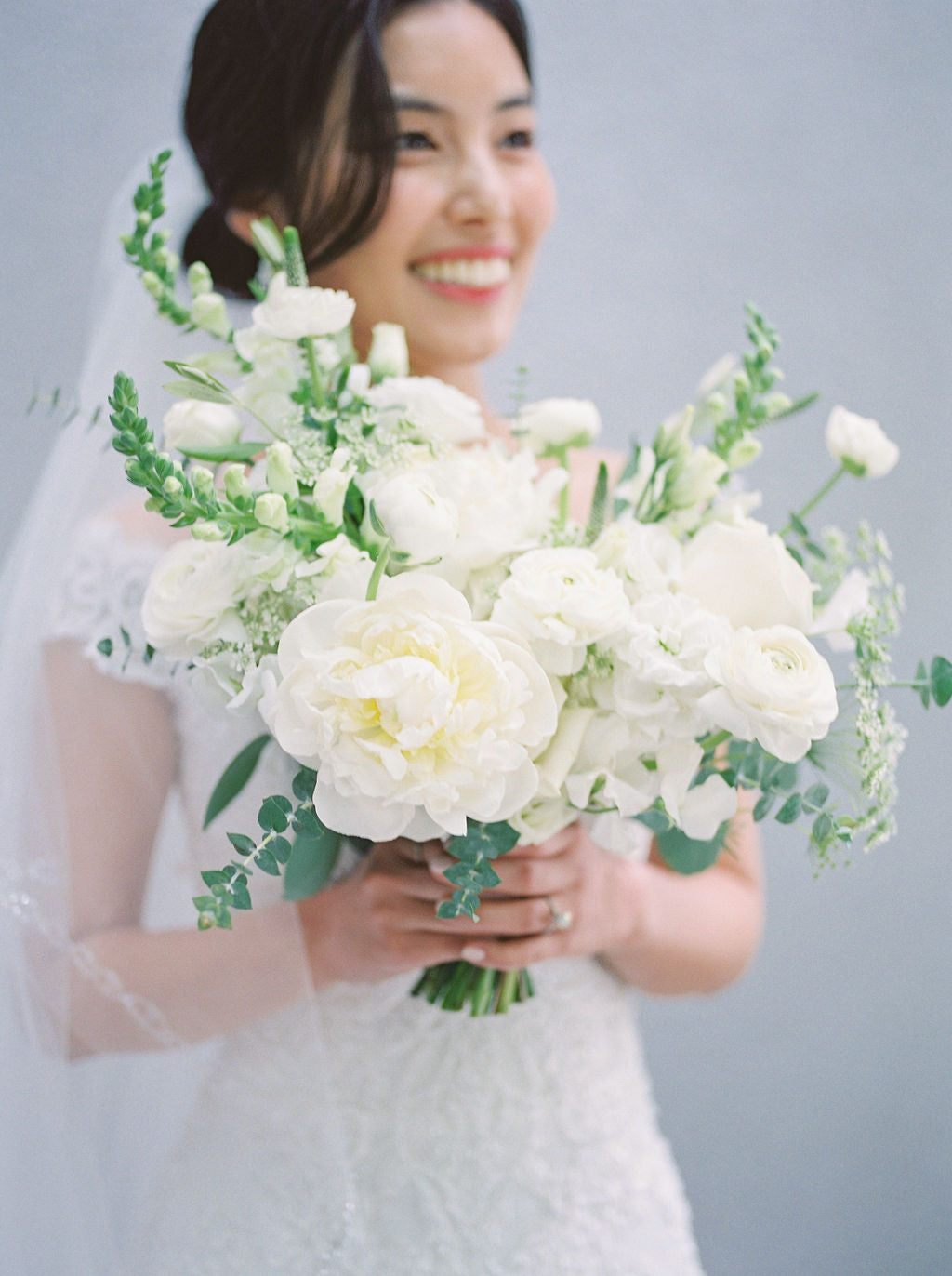 Weddings
Your Vision.Our Creation.
We strive to design weddings and event florals made from your dreams
Specialized in Weddings
We have a team of creative designers and over 2,200 square feet of studio space to design your dream wedding florals. We love decorating wedding venues such as the Vancouver Club, Rosewood Hotel Georgia, Fairmont Pacific, Fairmont Hotel Vancouver, Fairmont Waterfront, Brock House, Yacht Club, Stanley Park Pavilion, Tea House, Sutton Hotel, Polygon Gallery, Cecil Green, Hycroft, The Permanent, Shangri-La Hotel and more with stunning flowers.
Book A Consultation
Trusted by Vancouver's Top Wedding Planners
Whether you want to adorn your humble home or create the fairytale wedding of your dreams, we've got you covered. With years of experience and over a hundred 5 star reviews, you can count on us to design, deliver and setup your dream wedding.
Book a Consultation
Testimonials
I can't say enough good things about the Garden Party team! They are so warm and friendly, and were very easy to work with from start to finish. Garden Party was very respectful the budget we were working with, and went the extra mile to think creatively about how they could make our arrangements work at a price point we were comfortable with. They were responsive and enthusiastic to any questions we had leading up to the wedding, willing to work with us on everything. On wedding day, we were blown away by how beautiful everything was and how it all turned out. My bridal bouquet was TO DIE FOR! It paired perfectly with the glamorous and dramatic look I had going on :) My bridesmaids loved their bouquets, and the boutonnieres were incredibly cute as well. We got SO many compliments from our guests, and we were speechless as well when we saw how the centerpieces and ceremony arch turned out! The flowers and greenery were all fresh, and lasted a long time after the wedding. The Garden Party crew really made our wedding look magical and incredibly elegant, and we can't thank them enough!
Emma Horsely
WeddingWire
Testimonials
Garden Party did the florals for our wedding, and her team went above and beyond anything we could have ever asked for or imagined. The level of detail, thought and time that went into each and every floral arrangement was insane, and exceeded our expectations in every way possible. Garden Party was able to include some of the greenery from my mom's garden as well which was an incredibly special for us. The people at Garden Party are not only incredibly talented, they have such big hearts and are simply a joy to work with. Thank you to the Garden Party team for being such superstars.
Michelle Lim
Google Reviews
Testimonials
Garden Party was my florist for my wedding. My flowers were more beautiful than I could have ever imagined. I have received so many compliments on our flower arrangements. They were absolutely stunning. I cannot sing enough praises for this company and all of their staff who helped make my wedding beautiful. If you are ever considering wedding flowers or any flowers for that matter, you wou will not be disappointed.
Courtney Christianson
Google Reviews
Testimonials
Garden Party Flowers provided the flowers for my wedding.  My initial consultant was excellent and helped bring my vision to life.  They were able to work within my budget to create beautiful centrepieces and amazing bouquets for our wedding. The wedding flowers were absolutely beautiful.  I received so many compliments about the flowers.  

Everything was delivered and set up on time.  I didn't have to worry about anything.  Everything went really well and we were very happy with our wedding flowers.  I would highly recommend using Garden Party Flowers for a wedding or any other event.
Meghan H.
Yelp
Testimonials
I had the absolute pleasure of hiring Garden Party for our wedding flower/decore creations. They were not only professional, but willing to work with our budget and consulted with us throughout the whole process. They also consulted with us on how to best garnish all of our outdoor décor, as well as larger flower creations. Garden Party exceeded our expectations. The bridal bouquets were absolutely stunning and captured our vision for a whimsical, rustic theme. Not only were the bouquets beautiful, they smelled amazing with sprinkles of rosemary and lots of eucalyptus. You will not find a more accommodating and cost effective company to work with in Vancouver; they are the absolute MUST for your wedding or ANY event needs. I will definitely hire them again for other events.
Sarah J.
WEDDINGWIRE